FREEDOM PLAN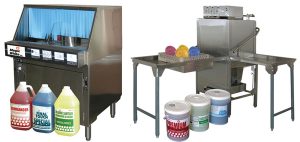 Streamline your costs more effectively with the exclusive Magic White Freedom Plan.The Magic White Freedom Plan is simple and economical.  It includes:
A high quality dish or glass washing machine
Pre-Rinse tabling with Pre-rinse nozzle (if required)
Clean exit tabling
Booster heater (if required)
All detergent, rinse-aid, and sanitizer
Monthly automatic free delivery
Preventative maintenance service monthly
Emergency on Demand Service for all of the above equipment including parts & labour, 7 days per week
For one monthly fixed fee!
Your personnel can operate with the assurance that there will be no major interruption in service, or chemical delivery and above all there will never be any added maintenance cost to upset your budget.
GUARANTEED ICE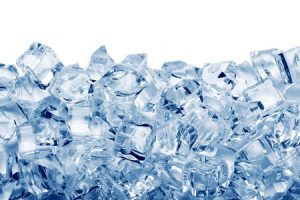 When ice is an important part of your food and beverage operation, your Magic White representative is an expert in sizing the correct ice machine for your needs.
Magic White will provide the machine, install it, and maintain it, all for one low monthly fee.When there is a breakdown, Magic White will provide replacement ice from out plant, or pay for the purchase of ice while the Magic White technician makes his repairs.
A continuous supply of ice…That's the Magic White guarantee.
LAUNDRY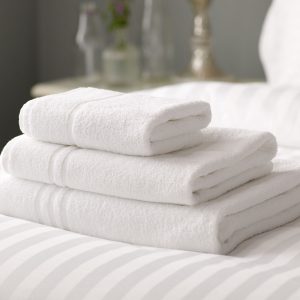 Magic White can customize a laundry program for any size of laundry operation
Restaurants
Nursing Homes
Hotels
Spas
Country Clubs
Our quality laundry chemicals will ensure clean, sanitized linens at all times. Call your Magic White representative for details.